Need Help or Have Questions
PRODUCT CENTER
Hot Products
Contact Us
E-mail: sales@hxjq.com
MSN: hxjq@hxjq.cn
Tel: +86-371-67833161
Yahoo: hongxingmachinery@yahoo.com

Home
> News & Events
The Importance of Cement Mill in Building Materials Industry
With the development of society and the technology progress, the cement demand is also growing. In order to adapt to the development of special cement varieties, the main development direction of cement mill is to be used for the production a special ultra fine grouting plugging material. In order to find an appropriate method for the preparing of fine cement grouting material, from 1980s, experts has began to do research on the wet grinding cement grouting material both at home and abroad, the method is super fine processing flow of cement slurry, which can change the rock foundation of cement particles according to the specific circumstances, thus overcoming the problems of dry production of fine cement, which is economical.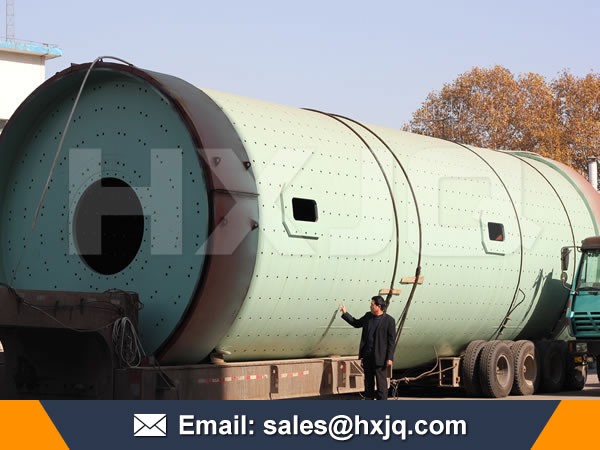 The key equipment of wet grinding cement grouting device is the cement mill, the choice of grinding machine will be in relation to the ground level and the construction quality of cement slurry. The general requirements for a milling machine is able to fit in hydropower construction site, which often need to move and transport, good grinding effect, fast speed, high yield, simple structure, convenient operation, small volume and light weight. Cement mill is the key equipment for smashing materials after coarse crushing, which is suitable for dry or wet grinding of various ores and other materials. It is widely used in cement, silicate products, new building materials, refractory materials, chemical fertilizer, black and non-ferrous metals, glass ceramics and other sectors. Wet grinding cement grouting device is composed of a high-speed mixer, slurry conveying pump, wet grinder, mixer, slurry pump is composed of slurry storage. The first step is to mix the cement slurry consists of certain ratio of water and cement in high speed mixer in a rapid and uniform mixing, and then transport the pump into the wet mill for grinding, and then enter the low storage slurry mixer, finally poured into the hole with mud pump. This set of device just increase the wet powder mill than ordinary cement grouting, which can realize the edge grinding and edge grouting of cement slurry, which has greatly reduced the fine cement grouting construction cost.
Hongxing Machinery is a professional manufacturer of cement mill, whose products are exported overseas. We have complete specifications of cement, which include large cement mill, small and medium cement mill, dry lattice type cement mill, wet grid type cement mill, overflow type cement mill, etc. The cement mill produced by Hongxing Machinery is in accordance with international production standards, which has favorable price and quality assurance. Customers are welcomed to call us!