Need Help or Have Questions
PRODUCT CENTER
Hot Products
Contact Us
E-mail: sales@hxjq.com
MSN: hxjq@hxjq.cn
Tel: 0086-371-67833161
Yahoo: hongxingmachinery@yahoo.com

Home
> News & Events
How Shall We Deal With Energy-Saving Ball Mill Strike?
The energy-saving ball mill is a popular ore grinding equipment in mineral processing fields. But due to the growing running time, poor working conditions, or improper operation, it is inevitable that the machine will go on strike. If the energy-saving ball mill suddenly stop working in operation, what measures should the operator take to deal with this situation?
The first thing we should do is to find out the causes of the breakdown, and then to solve it targetedly.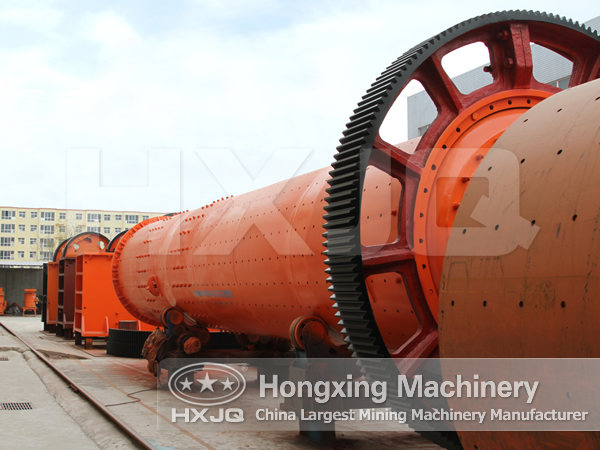 The causes of ball mill strike mainly fall into the following two kinds:
1. Overmuch feeding
When the drum is filled with too much materials, the vast materials will block the air duct inside the ball mill host, and causes ball mill breakdown. At this time, the only thing is to clean up the plugging materials blocked in the duct, and then the machine will back to normal soon.
2. Poor venting level
When the ball mill is in poor venting level, in addition to the materials in the drum constantly rubbing with the cylinder wall, it will make the wall temperature go up. The ever-increasing materials is liable to becoming wet under the high temperature condition and easy to adhere to the wall. With more and more materials accumulating on the wall surface, it eventually results in material blockage. Then, we only need to make the materials in the drum dried with an air compressor.
Here, we specially remind that carrying out clean-up work under the current situation is strictly prohibited, and the power supply must be cut off in advance.