Need Help or Have Questions
PRODUCT CENTER
Hot Products
Contact Us
E-mail: sales@hxjq.com
MSN: hxjq@hxjq.cn
Tel: 0086-371-67833161
Yahoo: hongxingmachinery@yahoo.com

Home
> News & Events
Dryer Manufacturer Shares Some Skills With You to Promote Dedusting Efficiency
When using the coal slime dryer to dry materials, its heating device will produce large amounts of waste gas and dust, containing a lot of harmful substances which not only affects the ecological environment, bat also can cause significant damage to workers' health. In order to reduce the harm of the waste gas and dust, coal slime dryer is often equipped with dust removal device before delivery. This device can make the waste gas and dust produced by the stove collected and achieve the purpose to purify the working condition and ecological environment. To promote the dust removal efficiency users should act in accordance with the specific operations as following: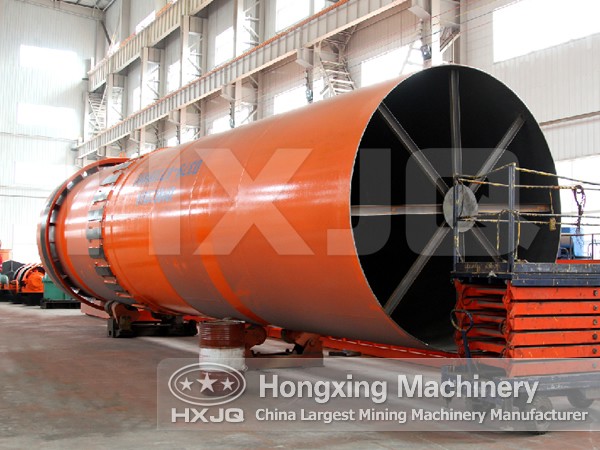 1. The proper speed of the inlet air is 14 to 20 m/s, and the entrance ratio should be larger, with the h/b generally equal to 2. The sectional area ratio of the inlet pipe and outlet pipe is more appropriate to be at 1.5 to 3.0.
2. Equip the coal slime dryer with air-resisting dust removal device. This device is installed at the bottom of the cone as a diffused pyramid. The diameter should be a little smaller than the ash discharge hole to isolate the internal and external cyclone and avoid interference. The hydrocyclone can not reach the storage hopper to stop the collected dust from entraining. In addition, it is feasible to display a "water drop" on the top of the air resisting device of the isolating cone, to further separate the airflow returning from the storage hopper.
3. Under the same condition, the spindly coal slime dryer is of a higher dust removal efficiency, but with a larger resistance; The stubby coal slime dryer is usually used for coarse dust-collecting of the mass-flow air.
4. The ash discharge hole of the dust removal device is liable to air leakage, which will seriously affect the efficiency of dust collection. Therefore, the bottom of the dryer's dust removal device shouldn't be directly connected to the ash discharging device, usually forming a gray seal by the storage hopper.